---
Wijnen Square Crops wins Horticulture Entrepreneur Prize 2022
Wijnen Square Crops is the overall winner of the 35th edition of the Horticulture Entrepreneur Prize. These growers from Limburg will act as ambassadors for the horticulture sector for a whole year. Managing director Pieter Wijnen was presented with the prestigious prize at the well-attended event at Floriade in Almere on 21 April.
Gearbox wins a theme prize
This year there was also a theme prize for 'Robotisation and data-driven horticulture', which was won by Gearbox Innovations. The company from Maasdijk is developing the smart horticulture workers of the future, of which the GearRover is the winning concept. The GearRover provides harvesting assistance during cultivation and insight into the harvest volume, and thereby combines robotics and vision with artificial intelligence in order to simplify, improve or speed up the daily work. With this theme prize, the horticulture industry is showing that the sector is making big advances in the automation and digitisation of processes for the cultivation and harvesting of healthy and safe products.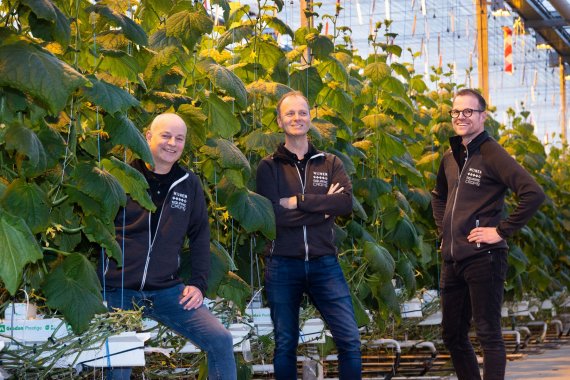 ---
Nominees Entrepreneur prize
---
Nominees Theme price
---
Tweets
---
Partners